BLACK COLLEGE SPORTS & EDUCATION FOUNDATION, Inc.
NEWS FROM AROUND THE HBCU CAMPUSES

North Carolina A&T State University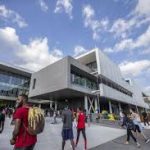 North Carolina A&T State University in Greensboro, NC received a $1.5 million grant from the Weaver Foundation to create the H. Michael Weaver Endowment in International Programs at the university. The H. Michael Weaver Endowment will help to meet the funding needs of university students who might not otherwise be able to participate in global experience and education abroad programs.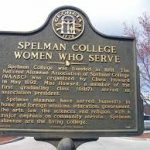 Spelman College in Atlanta, GA received a $500,000 grant from the Carnegie Corporation of New York and a $500,000 grant from the Rockefeller Foundation for programs aimed at the development of its faculty. Mary Schmidt Campbell, president of Spelman College stated: "Faculty are the heart of a liberal arts education. At historically Black colleges and universities, heavy teaching loads often get in the way of professional development, time for research and/or creative production. Yet, time for these activities not only keeps faculty current in their fields but provides undergraduate research opportunities for our students."
Grambling State University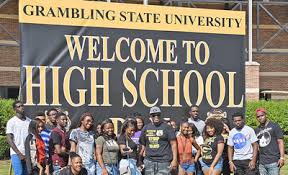 New Academic Center for Excellence in Mathematical Achievement
Grambling State University was among nine colleges and universities in the state of Louisiana to open a Center of Excellence that are recognized by the Louisiana Board of Regents. Grambling State is currently the only Center of Excellence that has an academic designation.
Grambling State University
Grambling State University Adds Degree Program in Cloud Computing
Grambling State University in Louisiana received approval from the University of Louisiana System board of supervisors to develop a proposal to offer the state's first bachelor's degree in cloud computing.
If all goes as planned, the new major could begin to enroll students as early as next fall.
"Our many professors in technology-related disciplines are continuing our long legacy of educating students on the cutting edge," said the university's interim provost, Connie Walton. "From computer science and cybersecurity to this proposed new degree, their work in research and industry are helping grow educational quality and internships for our students. We know Louisiana students are well-positioned to fill today's market needs," 
Grambling State University President Rick Gallot: "We, at Grambling State, are grateful for the continued support of our partners in government and industry who help us continue to drive innovation."
UNCF Funds Liberal Arts Innovation Centers at Four HBCUs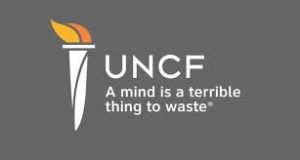 Four Historically Black Colleges and Universities will each receive $300,000 from the United Negro College Fund to create a campus-based or virtual liberal arts innovation center that focuses on merging the technical discipline of STEM, healthcare, education, and finance into the liberal arts. The goal of the program is to enable the HBCUs to expand research, provide training and development opportunities to faculty and staff, and to incubate and test approaches to implementing embedding technical disciplines into the liberal arts.
The HBCUs participating are:
Fayetteville State University Fayetteville, North Carolina, Voorhees College, Denmark, South Carolina, Talladega College, Alabama and Dillard University, New Orleans.
"The economic mobility for students who have a base in a liberal arts education is evident. UNCF is eager to cross-pollinate liberal arts pedagogy into professions that will provide the all-encompassing skill sets that 21st-century employers value," said Dr. Michael L. Lomax, president and CEO of the United Negro College Fund.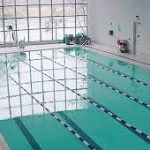 CAU Partners with Augusta University for Cyber Security Research
The departments of cyber-physical systems at Clark Atlanta University and the School of Computer and Cyber Sciences at Augusta University will join forces to promote research on making complex-cyber-physical systems efficient, reliable and secure. The partnership will provide for research opportunities for undergraduate students at each university.
George T. French, president of Clark Atlanta University, stated that the university "is excited about the possibilities of this unique partnership. Together we will drive the diversity of ideas, talents, and opportunities that ensure a successful and more inclusive ecosystem for innovation."
Augusta University is a state school with nearly 5,500 undergraduate students and about 3,000 graduate students. African Americans make up 24 percent of the undergraduate student body. (U.S. Dept. of Education).
The National Science Foundation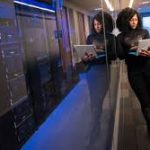 The National Science Foundation will award a $3 million grant to six educational institutions in Georgia to increase the number of students from underrepresented groups who graduate with degrees in the STEM fields. Students selected to participate in the program will receive a stipend, mentoring, research and internship opportunities, invitations to research conferences to present their work, and preparation for the Graduate Research Examination.
Note: although no HBCUs were included, perspective applicants who can apply at these community and technical colleges:
Georgia Southwestern State University
Columbus State University
Valdosta State University
Abraham Baldwin Agricultural College
Columbus Technical College
South Georgia Technical College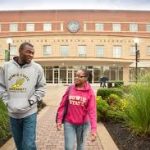 Bowie State University and Baltimore City Community College have formed an alliance that will make it easier for graduates of the community college to transfer to four-year degree programs at the historically Black university.
Baltimore City Community College enrolls about 4,500 students according to the latest data supplied to the U.S. Department of Education. African Americans make up more than two thirds of the student body.
Under the agreement, Baltimore City Community College graduates will be able to transfer into 12 comparable academic programs at Bowie State University to complete their bachelor's degrees.
Education
Nursing
Psychology
Business Administration
Computer technology… are among the 12 programs included in the agreement.
In addition, a unique feature of the agreement will enable select students in the community college's Honor's Program to transfer into the Honor's Program at Bowie State University and receive a full scholarship covering in-state tuition and fees.
Aminta H. Breaux, president of Bowie State University, stated that "together with Baltimore City Community College, Bowie State University is advancing our Racing to Excellence strategic plan and vision, creating new collaborative educational partnerships.
This partnership will build a meaningful pathway for BCCC students to continue their educational pursuits in innovative academic programs for today's workforce."
Black College Sports & Education Foundation is a supporter of HBCUs