The Black College Sports & Education Foundation  Monthly Newsletter.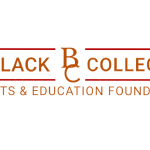 Welcome! We introduce CPAP – the FREE Comprehensive Preparatory Assistance Program.
Updated and expanded for 2021 and beyond, it's helped hundreds of students and their families learn about preparing and setting up for success. If you're looking to go to a full-time college, a 2-year college, or technical school or get certified training, CPAP can help. It's that simple.
Meanwhile, here are some helpful topics to help you get ready for the next step on your educational experience journey.
College or Other Options: A Guide to Help You Choose

It's back to school time!
From the highest level of education leadership to parents and students, the discussions about the best way to re-enter the classroom or continue to use the new virtual classroom is still in debate.
As unsettling as it was last year during the pandemic, the attempts to adapt to a new system that required meshing a new virtual teaching environment with getting back into the traditional classrooms setting has caused a major revamp at every level of the educational system.
Ironically, for those who have been "home schooled", it's not quite the big deal. Which brings the question: why is the new normal so hard to figure out?
With no uniform code for all school districts, we saw the distress it caused for those who were trying to maintain their academic progress, and even more so with the high school seniors who depended on the system to help them matriculate to the next level on time.
During the debate, more alternative programs begin to develop to assist students to navigate the ever- increasing challenges of staying on track. The Comprehensive Preparation Assistance Program (CPAP) is designed to help make the decision-making and problem solving a lot easier with our easy-to-use step by step program, led by a team of well qualified advisors.
Where do you start to get some answers? Let's look at some of the vital facts that can help you begin to formalize the best plan for you.
Going into the 2021-22 year, here's what the average yearly tuition and fees look like:
• Public two-year college (in-district students): $3,770
• Public four-year college (in-state students): $10,560
• Public four-year college (out-of-state students): $27,020
• Private four-year college ($37,6501)
Student Loans: The Good and the Bad
This year was no different than most as we have witnessed, even though the extra layer of anxiety due to the Covid 19 pandemic almost disrupted the process most students have experienced in the past.
We have talked with many parents and students about their chances of getting into the schools of their choice and with a financial crisis affecting their decisions, they tend to opt for the routine loan process. The only option they may seek is the Free Application for Federal Student Aid (FAFSA) which determines your financial aid you can get through the government aid programs like the Pell Grant (which for the 2019–20 academic year, individual students can only receive a maximum of $6,195). Here's where you must find other sources from grants, loans and philanthropic  organizations.
Going to college debt-free is possible though! The Comprehensive Preparation Assistance Program (CPAP) can help you to find out how.
No matter which college route you choose, it's expensive
Finding ways to offset the cost is the biggest challenge today. You don't have to compromise  your dream if you have the necessary tools to implement a successful plan that fits your situation.
Besides the "normal" choice of taking out student loans, you can build a financial portfolio if you maintain a high grade standard and focus on achieving your goals. CPAP can be a part of the solution.
Based on the Federal Reserve Figures
• Student debt soared over $1.7 trillion.
• The average student debt per graduate reached a record high of $38,792 in 2020.
• About 44 million students are in debt.
• On the average, it can take anywhere from 10 to 30 years to repay student loans. (depending on the repayment plan and loan amount).
With such a overwhelming amount of debt right right of full-time college (whether you graduate or not), it may cause some to reconsider other alternatives to achieve another mean of getting a employment opportunity or career.
Future Jobs and great careers
College degrees offer a pathway to career opportunities and unlimited earning potential. However, the surging global workplace has rapidly expanded and provides for more technical skills opportunities. Learning innovations like STEM (Science, Technology, Engineering, and Mathematics), have opened up more opportunities for far-rearching student participation. 
How the future is shaping up. 
Some of the top full-time college degrees and certifications:
•  Computer Science
•  Economics
•  Accounting
•  Engineering
•  Business Administration
•  Sociology/Social Work
•  Mathematics/Statistics
•  Psychology
•  History/Political Science
•  Healthcare
Some of the top community college degrees and certifications:
Air Traffic Controllers
Radiation Therapists
Nuclear Technicians
Nuclear Medicine Technologists
Dental Hygienists
Magnetic Resonance Imaging Technologist
Diagnostic Medical Sonographers
Cardiovascular Technologists
and Technicians
Technical colleges offer a unique education experience for those who seek alternative options to going to college. 
Air traffic controller
Radiation therapist
Nuclear technician
Nuclear medicine technologist
Dental hygienist
Web developer
Electrical and electronics engineering technician
Aircraft and avionics equipment mechanics and technicians
Students (and adults who are looking to improve their quality of workmanship) find themselves deciding whether to go to college or join the workforce.  Vocational schools offer top training in a variety of skills without the high cost of regular college expenses. 
Highest-paying trade careers
Licensed practical nurse
HVAC technician
Home inspector
Plumber
Electrician
Landscape designer
Boilermaker
Respiratory therapist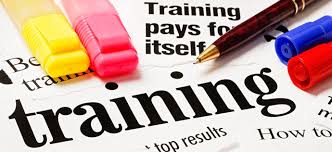 Black College Sports & Education Foundation – the gateway to
unlimited access to Historically
Black Colleges and Universities.
We offer a  free Comprehensive Preparatory Assistance Program .
Provide a seamless transition for prospective students and athletes who wish to attend an HBCU. 
Support the preservation of HBCUs through promotion and recruitment.