BLACK COLLEGE SPORTS & EDUCATION FOUNDATION
Bridging the Gap to the Future
Just when you thought Black History Month was over, here is an overture to how the past, present, and future connects for aspiring young students. The  Black College Sports & Education (BCSEF) links the roles of African American history and education in the preparation of students who benefit from support organizations. The foundation seeks to preserve the legacies and contributions of Historically Black Colleges and Universities.
You Are Never Too Young...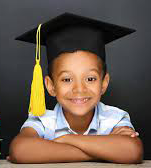 Much has been said about the declining quality of education in this country, especially since the pandemic triggered the debate between classroom vs. virtual learning. It has been a challenge for many school districts to leverage the learning methods and given the equators, most schools districts struggled to maintain their consistency. 
During the school year 2013-14, the U.S. Department of Education reported an all-time high of 82% national graduation, with 73% of African American students graduating in four years.
The graduation rate increase was good news, but research shows that some students were still not prepared for college upon graduation.
In fact, only 6% of ACT-tested African American high school graduates met college readiness benchmarks in each of the four primary subjects: English, reading, math, and science, compared to 28% for all students in 2015. (US Dept of Ed).
Even in the midst of racial disparities, there are reasons to sit up and take notice of how our youths can adapt and still show promise of a brighter future.
Take the case of Michael Kevin Kearney, the youngest kid to go to college at the age of 6, and graduated at the age of ten years old with a degree of Associate Science in Geology.
He has gone on to become a college professor and a game show contestant who has won over a million dollars on the game show Jeopardy. He holds the Guinness World Record as the youngest university graduate of all time.
At the age of 14, Kearney was the world's youngest postgraduate after he graduated from Middle Tennessee State University with a Master's in Biochemistry.
Another prized example is Carson Huey-You, another African-American student.
... Or Too Old To Succeed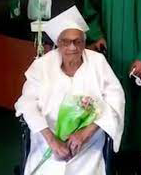 Among the oldest high school graduates in this country is a 98-year old African American woman who realized her dream as she neared the century mark of her life. Vivian Fisher graduated from Monrovia High School (CA) in the Class of 2020 during the Covid-19 era, a testament to her perseverance.
She spent decades working multiple jobs to provide for her family. (Her father was the first Black graduate of Monrovia High School and the first Black police officer in the city).
Another testimony belongs to Grace Lee McClure Smith, a 94-year-old white Alabama woman who graduated from high school in 2021 after putting her education on hold in 1942. For more than 30 years, she drove a school bus in Madison County, Alabama.
An 80-year-old woman received her college degree and in doing so, she became the oldest person to obtain a degree in social work reports.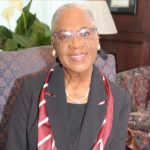 Donzella Washington fulfilled her late husband's dream of obtaining her college degree at the age of 80 years old. She and her husband fostered 30 children, many of whom went on to become professionals, including an attorney, a radiation technologist, and a college professor.
Donzella migrated to Birmingham, Alabama with her daughter after her husband died and enrolled at Lawson State Community College. After six years, she earned a degree in social work and graduated Magna Cum Laude with a 3.69 GPA from Alabama A&M University.
These stories follow the legacies of little-known trailblazers who broke barriers, although with little fanfare today.
John Chavis   Alexander Lucius Twilight   Edward Alexander Bouchet  Inman Page and George Washington Milford  W.E.B. DuBois
COMPREHENSIVE PREPARATION ASSISTANCE PROGRAM
The One Stop help center for students in planning and navigating the next levels of their educational journey.
FREQUENTLY ASKED QUESTIONS
The tapestry of African Americans contributions is a web of talented and dedicated professionals who worked to improve the quality of life for others while reaping rewards themselves.
Each season offers another opportunity to  celebrate those who helped shape the fabric of our society. 
Yolanda Adams
Texas Southern University
The "Queen of Contemporary Gospel Music". One of the best-selling gospel artists of all time. The first Gospel artist to be awarded an American Music Award.
Dr. William A. Brown
Wayne State Unniversity
Former Executive producer , Black Journal. Founding dean of Howard University's School of Communication. Former dean of Hampton University's Scripps Howard School of Journalism and Communications.
Max Robinson
Norfolk State University

The first African-American broadcast network news anchor in the US. Served as co-anchor on ABC World News Tonight alongside Frank Reynolds and Peter Jennings from 1978 until 1983.
Dr. Leon Sullivan
West Virginia State University
Baptist minister, civil rights leader and social activist. Founded Opportunities Industrialization Centers (OIC) of America and established the Zion Investment Association (ZIA). The first African-American on the board of a major corporation (General Motors).
Randall Robinson
Virginia Union University
Civil rights lawyer, author and activist, founder of TransAfrica in 1977. He was a Ford fellow. Max Robinson (brother) Listed among Who's Who Among African Americans.
Carter Woodson
Berea College

Co-founded the Association for the Study of Negro Life and History (ASNLH). The son of former slaves was the second black person to receive a degree from Harvard University. Creator, Black History Month.
Your gift can be a seed to inspire those to become the next great leaders and contributors. Lighting the path for others also sheds more light on those who give.
We invite you to join us in preparing our youths for their future
by supporting our programs.
We appreciate your generosity!
See how you can help…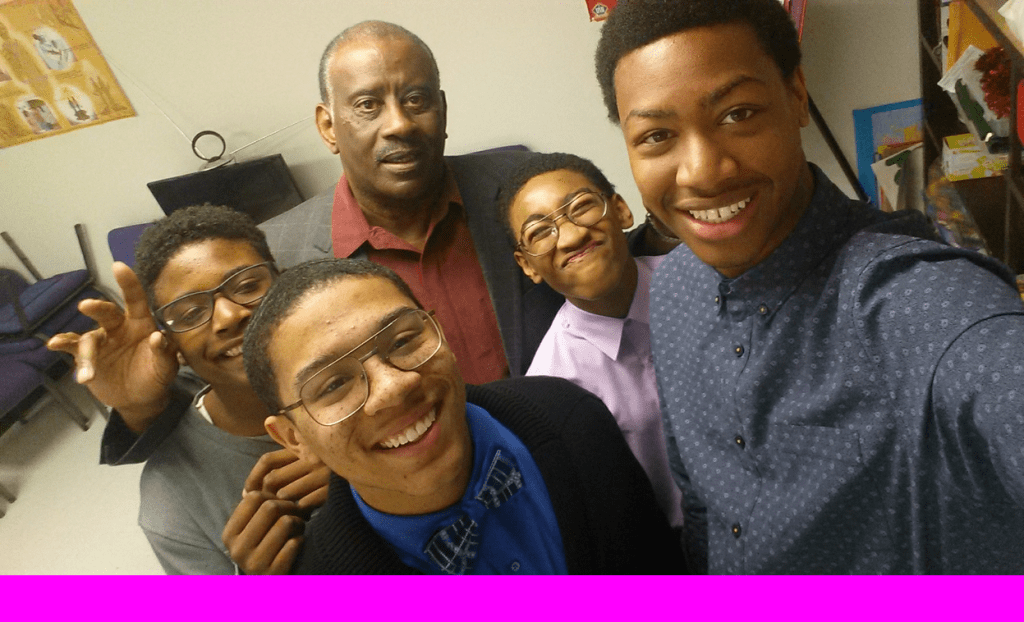 "When you learn…teach, when you get, give…"   Maya Angelou
Black College Sports & Education Foundation
– the gateway to unlimited access to Historically Black Colleges and Universities.
· Support the preservation of HBCUs through
  promotion and recruitment.
· Provide a seamless transition for prospective 
  students and athletes who wish to attend an
  HBCU or other institutions. 
We offer a  free Comprehensive Preparatory Assistance Program.


The Black College Sports & Education Foundation, Inc.   A 501 (c)(3) nonprofit organization.   All donations are tax-exempt.