Are You Headed for College?...

If you are reading this, you or somebody you know have dreams of going to college but may face some obstacles. For athletes, their path may depend on how highly rated they are in their sport and in some cases, they may be a multi-sport talent pursued by the elite college programs. Or, they may have to pursue a different route to earn a scholarship to the next level of competitive sports. In any case, have you heard of the college clearinghouses for prospective college athletes? (You will have to be academically eligible).
For the academically inclined students (with or without sports abilities), they are in a wider pool of competitive career choices based on their own aspirations. Their main concern may be whether their accreditation meet different schools' stringent scholastic requirements. And then, there may be economic issues to consider.
In any case, sorting all of this out can be daunting if going it alone, however, there are many sources available to assist in making the right choices. At the high school level, guidance counselors are specialists in assisting students to build a college resume and provide other services. But, this can be a task if the student-counselor ratio is overwhelming. In some cases, counselors may not be able to provide a wide scope of information for every students inquiries.
Some may need outside help. This is where CPAP and other prep sources can help. One of our assets is- we offer a FREE college assistance program!
College preparation starts with a plan. We have planning checklists for every year of high school, junior high, middle school and yes, for parents too.
We help students and their families prepare for and succeed in navigating the college entry process with information about scholarships, financial aid, savings and college spending.
Funding
Seems like there's never enough money for college. We provide information about scholarships, financial aid, savings and college spending.
We have financial experts who can guide you in building a successful portfolio, too.
The initial source of funding a college education usually starts with applying for federal student loans. We have an up-to date directory of other funding sources that include private and philanthropic loans and grants.
For more on this, see StudentAid.gov/federal-vs-private.
Don't Forget to Take the Tests!
We have gleaned a list of helpful tips and tricks to get you ready for the all-important the ACT and/or SAT and more!
You can sign up for our FREE College Assistance Preparatory Program and get started on an exciting college or technical school career!

FAFSA Filing Opens Oct. 2
The Free Application for Federal Student Aid for the 2019-2020 school year opened yesterday. College applicants and their parents should fill out the form ASAP since schools and states have different filing deadlines for grants and scholarships. Nearly all students who apply qualify for some type of aid. Learn everything that you need to know about completing the FAFSA here
STEM:
The Ladder to Successful Careers

There is an innovative program that Historically Black Colleges and Universities have embraced that has changed the narrative about their ability to survive the rapidly changing educational environment. It is openly  acknowledged that HBCUs are chronically underfunded compared to predominately White institutions. That hasn't totally hindered these universities from producing more than their share of Black graduates historically.
The STEM programs opens a new avenue for opportunities for under served students who aspire to a higher education and better careers. Some HBCUs have ramped up their initiatives to support these students pursuing STEM careers. North Carolina A&T, Florida A&M and Alabama A&M Universities have taken the lead. According to reports, approximately 90% of black students attend predominantly white institutions (PWIs), and 21 of the top 50 institutions (42%) who educate African-American students who go on to receive their doctorates in science and engineering are HBCU graduates. Also, HBCU's produce 27 percent of African-American students with bachelor's degrees in STEM fields.   
The Bureau of Labor Statistics show STEM careers saw a growth rate nearly double that of other careers and that 93% of STEM jobs had a salary that was above the national average for non-STEM occupations. African-American students make up less than 5% of the STEM workforce, so in order to meet the needs of this constantly growing field, Historically Black Colleges and Universities (HBCUs) are graduating more African-Americans with bachelor's degrees in STEM fields of biological sciences, physical sciences, computer science, engineering, and math.
STEM introduced the Pre-Accelerated Curriculum in Engineering (PACE) Program, a 6-week intensive pre-college summer program for freshmen who need college-level courses in the engineering program. These type of PACE programs help students strengthen their skills in math and critical thinking which enhances their ability to pass the tests like developmental mathematics as part of a university's placement exam.
As of now, not all HBCUs participate in the STEM program.
See the Top 10 Programs
Taking A Stand: HBCU Presidents Speak Out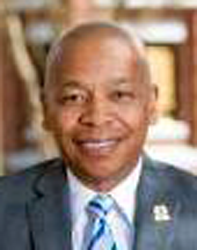 Whether the glass appears half full or half empty, it's an easier to argue that the haves and have nots are somehow equal. At least that is what we have come to accept because the influencers are selling this rationale. The climate in the American higher education system is tainted with half truths and some media sources have programmed us to believe the allegories being perpetrated on us. In America, the half full glass has been tilted so far that the future of Historically Black Colleges and Universities seem to be under a silent death march to oblivion. At least that's what the consensus is in the college community and our own communities. 
How did it get to this point? There is a lot of finger pointing going on and endless logic that goes strangely unchallenged by the masses or just ignored due to the changing tides of public opinion.
James L. Carter, the highly regarded blogger whose HBCU Digest has a finger on the pulse and heart of Black College perspectives, recently shared a statement from Chancellor Elwood Robinson, Winston-Salem State University's eloquent leader who takes on an elitist publication that ranks "the best colleges to attend in America." Much debate circles around this annual listing that unilaterally decides who makes the list.
Read more…   
Morgan State University named  Dr. Willie S. Rockward and his wife Michelle L Rockward to the Departments of Physics and Mathematics. He was appointed Professor of Physics and Chair of the Department of Physics and Engineering Physics at the School of Computer, Mathe-matical and Natural Sciences.
He was formerly a Professor and Chair of the Department of Physics and the Dual Degree Engineering program at Morehouse College in Atlanta, Georgia. Dr. Rockward received a Bachelor's degree in Physics from Grambling State University and a master's degree in physics from the State University of New York. He received a Master's degree and Doctorate in Physics from the Georgia Institute of Technology.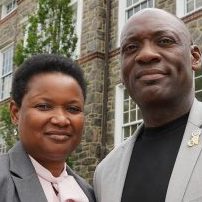 Michelle L. Rockward was appointed Assistant Chair and Lecturer in the Department of Mathematics. She was an Assistant Chair and Assistant Professor in the Mathematics, Computer Science, and Engineering Department at Georgia State University's Perimeter College. Rockward earned her bachelor's degree in mathematics from South Carolina State University and her master's degree in applied mathematics from Clark Atlanta University.
(Excerpts from Journal of Blacks in Higher Education)

Philander Smith Experiences a Enrollment Boom
Philander Smith College in Little Rock, Arkansas, is one of the fasting growing Historically Black college or University, according to the United Negro College Fund (UNCF). The school enrollment is up almost 15 percent compared to last year, marking the third consecutive year Smith has experienced double-digit growth. Philander Smith president, Roderick L. Smothers, Sr., credits the enrollment growth and increased retention rate to the institution's "concentrated efforts to provide educational opportunities to a broader range of students."

Data Science Program Developed at JCSU 
Johnson C. Smith University has received a grant from the National Science Foundation to develop five new courses and a redesigned one which will teach students about data analysis, ethical problem-solving, and computational thinking. Dr. Felesia Stukes, assistant professor of computer science, is leading this project. Dr. Stukes  holds a B.S. in computer science from North Carolina A&T State University and a M.S. and Ph.D. in information technology from the University of North Carolina at Charlotte.
Winston-Salem Adds Two More Degrees
Winston-Salem State University offered two more undergraduate degrees on campus. They are a new minor degree program in:
– Public Health (within the School of Health Sciences)
– and a new minor degree program in Urban Studies and Sustainability.
Gender Diversity Make Great Strides  
In 2016, Howard University's College of Engineering and Architecture saw women make up 43 percent of the students who earned engineering degrees at the school, more than double the national average. The percentage of women named to assistant professorships increased from 9 percent in 2015 to 39 percent in 2018.
Take A Tour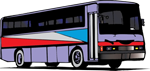 Choosing a College? There are numerous tour groups who offer a variety of campus excursions for college-bound high school students who want to experience the Black College environment. Here is a state by state geographical list of all the schools. See more…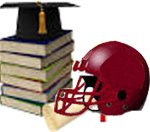 Top Schools and Programs
For over one hundred years, HBCUs have been in the forefront of education for African Americans and other ethnic groups. Through economic and other challenges, they have maintain a quality system of excellence in preparing students in competitive  career fields. See the annually Top Rated Schools.  
Videos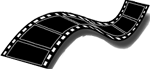 A collection of HBCU videos that showcase the best in education and athletic opportunities on the campuses of Black colleges. See testimonies of  those who share their pride and accomplishments!   See more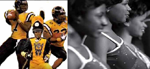 Athletics
Living Legends, past heroes, recordsetters, most memorable moments, Saturday evening highlights,  game changing events. Celebrate the traditions that stand the test of time. 
Read more  
The Rising Cost of An Education
I think it's safe to say that higher education may not be for everyone. This doesn't imply that everyone shouldn't have access to a higher education. There may be other motivations to satisfy one's life passions. Everyone may not have the desire nor motivation to attend a traditional two- or four-year institution. However, in the current economic climate, on the average, a degree holds much more earning power than a diploma. This fact causes high school (and middle school) students to think about what type of college they will attend long before they are eligible.
Other alternatives include training programs, technical schools or the military within this number, saving time, effort, and resources. (another way to achieve an education with benefits). 
I find it very refreshing to hear youngsters talk about post-high school education. When it comes to the schools of choice, they can almost always explain why they want to attend a particular school (proximity to parents' home, degrees offered, family alumni tradition, the chance to play sports, etc). It's also very interesting that many don't know or appear to be overly concerned with HOW MUCH it costs to attend. This is where many hearts get broken and dreams get derailed. Many families don't plan for that moment of decision or don't quite know where to seek help and depend on the traditional government funding.
When you go car shopping, do you look at a vehicle, test drive it, get comfortable and then ask how much it costs – and become disappointed that it's not in your price range? A smart shopper will get pre-approved for an amount and  
then shop. Searching for colleges and universities should be no different. 
Each year, the cost has increased significantly at most institutions of higher learning. This is just a snapshot of the costs to attend in 2018 (from Google):
Average Cost of College 2017-18
College Type          Avg. Cost: Tuition+Room+Board
Public 4-yr.                                 $11,970
Public 4-yr. (In State)                $20,770
Public 4-yr. (Out-of-State)       $36,420
Private 4-yr. (Not-for-Profit)    $46,950
If a prospective student or their family knew what college expenses would be prior to applying, he would have a better idea of what is available to him and could focus on their options. How would one start the process of even finding out what FREE money (grants, scholarships) and loans is available? There are several ways to do so on your own, but why take the more difficult route when help is readily available?
Black College Sports & Education Foundation can make the process of continuing your education easier by using the free College Preparation Assistance Program and its vast resources.
Jauron Hayes is a board member and contributor of this article. He lives with his wife Toi and daughter Bria in Phoenix, AZ. He earned a B.A. from UNC-Chapel Hill.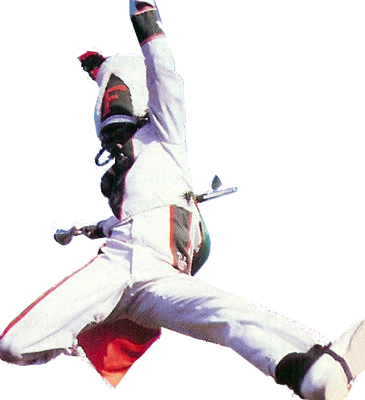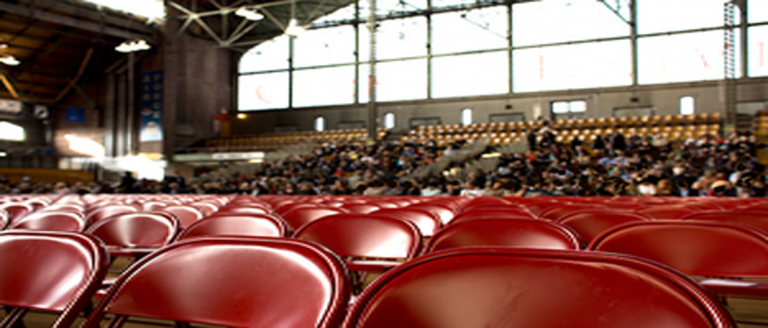 Subscribe to our newsletter
Get the latest updates in your email

Copyright 2018 © All rights Reserved. Black College Sports & Education Foundation