"As the country moves closer to becoming a minority-majority population, several opportunities exist for HBCUs, from increased enrollments, funding, and overall attention. However, the appropriate strategic leaders and vision must be in place to take advantage of any opportunities that arise for these schools."
Brian Bridges, executive Director, UNCF's Frederick D. Patterson Research institute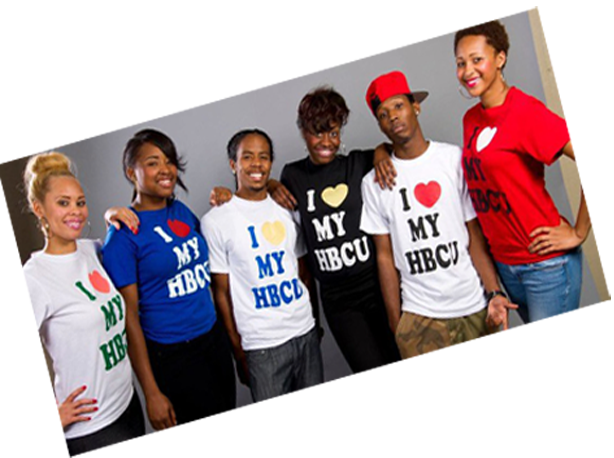 HBCUs offer black students the potential of a "stereotype safe"environment. 
Marybeth Gasman (professor of higher education, the University of Pennsylvania), writes that "HBCUs provide black students with an empowering, family-like environment of small classes, close faculty-student relationships, and life without the daily racial tensions experienced off campus." 
To Note: 
West Virginia's Bluefield State, set in the heart of Appalachia, was established as a historically black college has a present day enrollment of 82 percent white students.
There have been numerous college professors, administrators, coaches and other sports personnel from many ethnic groups that have taught at HBCUs and continue to do so.
"I know that for some students HBCUs offer the best educational experience. For years, sociologists and higher-education researchers have shown, using empirical data, that HBCUs build self-esteem, challenge, and support their students in meaningful ways that lead to future success."
Black colleges have a unique heritage that permeates college history.
Matthew Lynch, dean of the School of Education, Psychology, and Interdisci-plinary Studies, and an associate professor of Education at Virginia Union University, writing in the blog, "Diverse Issues in Higher Education" says "HBCUs should  embrace diversity. They should also continue to embrace a spirit of diversity, particularly outside its traditional student body demographic. Black students should not make up the entire student body- or even a majority of it. Students from all ethnic and socioeconomic backgrounds should be welcomed in.
The first-generation college students are looking to elevate their family status (same as) the student immigrants who are still assimilating into U.S. culture.
It is this pool of students who have the highest potential to be innovators and to step outside their comfort zones to build a better future for themselves and our country. HBCUs can play that pivotal role in getting these students to that point and boost their enrollments at the same time."
Diversity: A HBCU Standard

Alabama State University boasts a SWAC baseball championship with a team made up of predominately Hispanic players.
__________________________________
Jackson State University has a long string of golf championships and a  slate of performers from South American countries
__________________________________
Hampton University boasts 25 national tennis championships with predominately South American team members.
__________________________________

Howard University won its only NCAA soccer championship with mostly from the Caribbean and West Africa.
__________________________________
Grambling State University had a movie made of it's first "white" football player and boast a team that had a starting white quarterback and a Jewish kicker.
__________________________________
Dave Robbins, the first white coach in the CIAA, won three national championships at Virginia Union University.