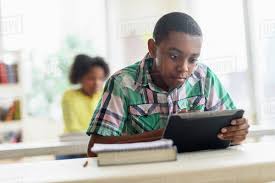 When circumstances are less than ideal (and) support systems for low-income, first-generation students of color are generally lacking (and) counselors and advisers do not present all available options and the benefits of the same, what kind of choice can really be made?
To assume that every student has every avenue to examine every type of college option is little more than internalized PWI privilege— it is outright ignorant.
When it comes to making (choices) between HBCUs and PWIs, it is much more challenging for every person since there are cultural, financial, professional and personal benefits and other consequences to consider.
Even among HBCUs, there are value-based factors. They vary in their ability to market, build programs, hire distinguished faculty, provide comfortable living spaces, and in some cases, if they're not on full scholarships, they have  to help students meet their financial needs. It's been an ongoing debate about black colleges struggling to meet their own funding mandates, though some are of the upper tier institutions have the resiliency and support to meet the challenges. 
Our students, regardless of race, creed or color have a choice between PWIs or HBCUs 
Through the legacies of HBCUs as extraordinary places for people of all colors to matriculate, they have embraced and provided opportunity to those who faced economic disparities, and despite the societal incisions promoted by those who labeled some as self-loathing, unachieving black people under the guise of "access, choice, and indifference to education," HBCUs produce generation after generation of Achievers who have made major contributions every aspect of society.
Ishmale deserves the best opportunity the education system can provide for him: whether at Yale, UCLA or HBCUs like Elizabeth City State, Central State, Benedict, Virginia State, and Morehouse. He should be given the options that will help him make the best decision that suits him if he qualifies. To wit, wherever he goes, if he applies the passion to learn and achieve, he will succeed…and we'll all be the better for it.
Because we know that if he choose an HBCU, he can do equally well, too. If more students would consider HBCUs, they might find a great environment that has been building blocks for a lot of successful people. Consider that.   
(Excerpts from an article by author Tiffany Brockington. Many thanks.)