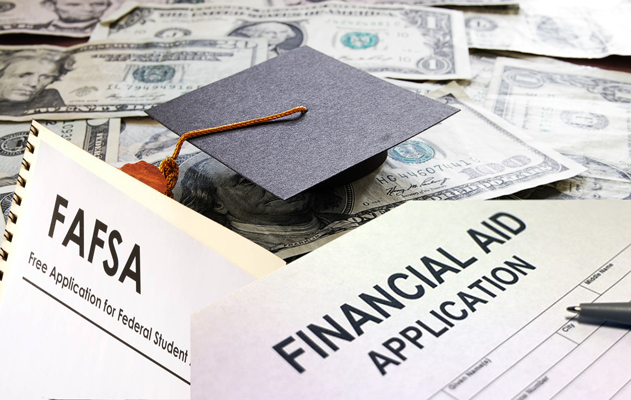 What types of aid are available?
The U.S. Department of Education annually awards over $150 billion in aid to help students pay for college. Student apply for grants, work-study funds, and low-interest loans. 
The Federal Pell Grants are a need-based federal program based on family income.


For more info, sign up for the College Preparatory Assistance Program (CPAP)
College Tuition and Student Loans
Should you use student loans to pay for college?
Many parents of high school students share the same concerns: How to help your child to get a college education without the burden of an astronomical student loan debt. 
You should seek help beginning with High school guidance counselors, and financial aid counselors if available. Still, it can be a stressful  process. So, the questions are: which colleges will be most affordable? How will you know how much student loan debt is too much? Which colleges want students like yours—and are willing to give you free money for college?
We've rounded up our best resources on college tuition and student loans, so wherever you are in the college application and financial aid processes, you can get informed and start moving toward determining which colleges will be affordable for you.
(A short list of funding agencies and tips on getting started)
FAFSA Funding Options
Federal Pell Grants
Federal Supplemental Educational Opportunity Grants (FSEOG)
Teacher Education Assistance for College and Higher Education (TEACH) Grants
The Federal Work-Study Program
State government aid.
Aid from the college.
Scholarships
Tax credits for education expenses
Aid for the military