HBCUs "Who's Who" Famous Alumnus
For over 150 years, The privilege to serve in Black colleges and share in the triumphs in academics and sports showed in the passion and dedication of those who served. 
In that span of time, some of the world's most highly successful people have stepped upon the world's stages from these schools, including civil rights and Nobel Prize winner Dr. Martin Luther King (Morehouse), educator and activist Mary McLeod Bethune (Bethune 
Cookman), magnate Oprah Winfrey (Tennessee State), the National Football League All-time greatest wide receiver (NFL Hall of Fame) Jerry Rice (Miss Valley State), movie and filmmaker Skip Lee (Morehouse), ex-Microsoft president Michael Thompson (Florida A&M), Rosalyn Brewer (Spelman), president and CEO of Sam's Club; Michael Strahan (Texas Southern), co-host, ABC's Morning Show and NFL Hall of Fame.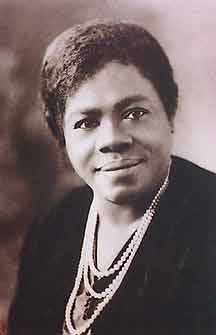 Here is a sampling of "Who's Who" HBCU successful alumni who dot the landscape in contemporary American society.
Business…Celebrities

                  Oprah Winfrey                                       Michael Strachan                                                      Jerry Rice                                   Rosalind Brewer
The Foundations
Solid contributors to the growth of this country (and the world) beginning with some of these well- known figures.

              Booker T. Washington                               George Washington Carver                             Thurgood Marshall                     Martin Luther King
George Washington Carver created a whole array of industries based on the simple peanut. Thurgood Marshall ( Lincoln University/ Howard University School of Law) became the first black Justice on the Supreme Court in 1967 after being a major figure in the National Association for the Advancement of Colored People and the Civil Rights Movement. Then, there was Dr. Martin Luther King, Jr., a Morehouse College grad who became the symbol of the movement and a world renowned leader in civil rights.

      Eddie G. Robinson             Alonza "Jake" Gaither                John B. McLendon, Jr                  Clarence "Bighouse" Gaines           George "Pup" Williams
Sports
The long list of great coaches, players, administrators, presidents and supporters who spent a lifetime of dedicated service to the development and growth of black colleges (HBCUs) continues. For more, see Black College Sports History & Legends
The legendary Eddie Robinson led Grambling State University from Louisiana to national prominence and became the all-time winning-est college football coach in history.
Alonza "Jake" Gaither was a dynamic leader and mentor at Florida A&M University where he produced a football dynasty. Clarence "Bighouse" Gaines led a fabulous Wintson-Salem State  Rams to the 1967 NCAA Div. II Championship – the first for a HBCU. Today, George "Pup" Williams has won 37 national track and field championships at St. Augustine's College- a monumental accomplishments considering the size of the school.  
There's not enough time to lament about the great John B. McLendon, Jr. who was part of the Black Coaches Steering Committee which led the crusade to open up the national college basketball platform so that Black colleges who were raring to show the world they could compete. Along the way, he led the Tennessee State Tigers to the first back to back to back (1957,'58,'59) national championships in NAIA history. 
Victor Thomas has led Lincoln University of Missouri's track and field program to national prominence with 12 overall national championships.
Black College Sports & Education Foundation – the gateway to
unlimited access to Historically
Black Colleges and Universities.
We offer a  free Comprehensive Preparatory Assistance Program .
Provide a seamless transition for prospective students and athletes who wish to attend an HBCU. 
Support the preservation of HBCUs through promotion and recruitment.
Copyright 2016 © All rights Reserved. Black College Sports & Education Foundation, Inc.