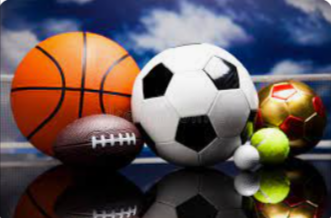 NCAA ELIGIBILITY REQUIREMENTS FOR STUDENT-ATHLETES
Athletic scholarships are offered to talented student-athletes who have demonstrated exceptional skills and achievements in various sports. They provide financial support for their academic and athletic aspirations, fostering discipline, teamwork, and personal growth while easing the financial burden of higher education.
Recipients benefit from financial assistance, top-notch training, and the opportunity to represent their college or university in competitive sports leagues, fostering personal and professional growth.
NCAA eligibility is based on a student-athlete's academic readiness and amateur status. If you're thinking about playing college sports, it's crucial to know what this means – and it's best to start learning now.
Read on to stay up to date on the most recent NCAA eligibility rules for student-athletes.
In response to the COVID-19 pandemic, the NCAA temporarily eased initial eligibility requirements by removing standardized testing. This change will now become a permanent policy for students starting college full-time from the 2023-2024 academic year onward.
This means the NCAA will no longer require standardized testing as part of the eligibility criteria
Your academic eligibility is based on two factors:

Core Course Requirement: You'll need to pass 16 approved NCAA Core Courses during your high school years. Exact requirements vary slightly between D1 and D2 schools. View our full breakdown of the NCAA core course requirements. 
Core Course GPA: Your GPA will be calculated based on your performance in core courses, not your entire high school transcript. The NCAA provides a core course worksheet to help, but we recommend you meet with your high school counselor too. Here's more more information on how to determine your core-course GPA.  
Did You Know?

75% of college student-athletes typically meet NCAA academic minimums. Just because you are a good student doesn't guarantee academic eligibility. Surprisingly, every year, student-athletes with 3.5+ GPAs and honors courses are declared academically ineligible due to not meeting one of the following NCAA eligibility requirements.
Although the NCAA isn't making the SAT or ACT mandatory, you may still need to take them. Some colleges continue to expect these scores for admission and specific scholarships may request them too. It's a good idea to check what each college and scholarship requires to make sure you meet all the criteria.

CPAP: NCSA can help you prepare for the SAT/ACT through Method Learning. Think of it as making sure you have the right tools for your academic game – you wouldn't want to miss an opportunity just because you weren't prepared!
Is the SAT/ACT required for NCAA eligibility?

No. In January 2023, the NCAA voted to remove test score requirements for initial eligibility for incoming college freshmen student-athletes following a recommendation from the NCAA Standardized Test Score Task Force.
What are the NCAA academic eligibility requirements?

To meet NCAA academic eligibility requirements, student-athletes must complete a specific set of high school core courses, maintain a minimum GPA in these courses, and graduate from high school.
How long do you have NCAA eligibility?

NCAA eligibility rules allow student-athletes 5 years to compete athletically in 4 seasons. 
What is the NCAA 10/7 rule?

The 10/7 rule is a specific requirement for NCAA D1 eligibility. It means you must complete 10 of the required 16 core courses before your senior year of high school, or seventh semester. Seven of these 10 courses should be in subjects like English, Math or Natural/Physical Science. This rule doesn't apply to students with international academic credentials, including those from Canada.
What affect does Covid Policies have on eligibility?
How many credits do you need to be eligible for NCAA Div. 3?

Division III student-athletes must be enrolled in at least 12 semester or quarter hours, regardless of an institution's own definition of "full time."
Do Div. 3 schools offer scholarships?

No.The goal for many Division III schools is to offer their students a well-rounded, comprehensive college experience—one that provides an even balance between academics and athletics without focusing solely on athletics.Se
Item #10
NAIA ELIGIBILITY REQUIREMENTS FOR STUDENT-ATHLETES
What do you need to be eligible to play NAIA?
NAIA student-athletes have to be enrolled in a minimum of 12 hours at all times and be making progress toward a degree. When you reach junior year (either athletically or academically), you have to maintain a 2.0 GPA on a 4.0 scale. Your eligibility is reviewed at the end of every term you are in school.